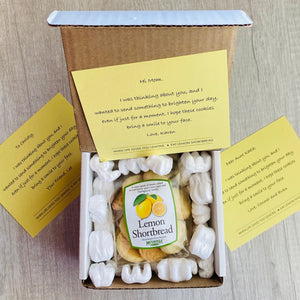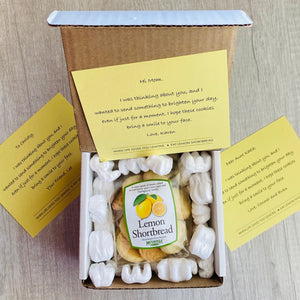 On Sale
Send a Smile Care Package
Send a Smile! Let someone know that you are thinking about them by sending a 4oz bag of Lemon Shortbread Minis with a personalized note.  We use a zesty spark of lemon added to real butter, pure cane sugar and Madagascar vanilla to produce our most popular flavor of shortbread.
The impact of small acts of kindness can be tremendous. Please let us know who the care package is for and who it is from for a personalized note.  Shipping to anywhere in the continental US is included in the price!

Please allow 7-10 business days for your package to ship as we make all our cookies fresh to order!